Friday, February 17 @ 9am PT / 12pm ET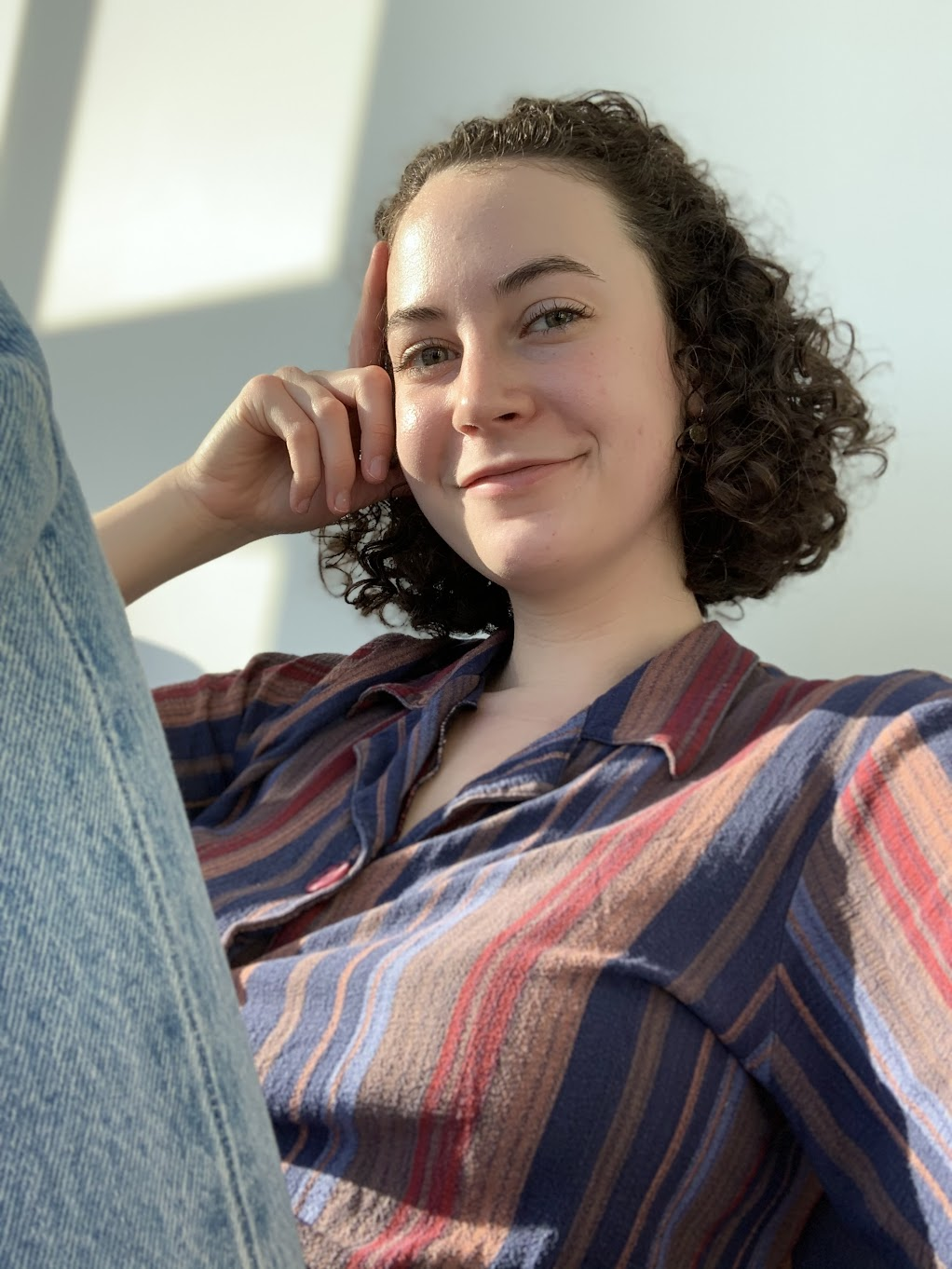 Rachel Price is a fourth year Ph.D. candidate in the Teves Lab at the University of British Columbia. She started in the Teves Lab in 2019 after completing a Bachelor of Arts in Biochemistry, Biophysics, and Molecular Biology at Whitman College in Walla Walla, Washington. Her current research project examines transcription factor activity during mitosis in mouse embryonic stem cells using a combination of genomics, single molecule live-cell imaging, and gene editing. For this project, she received a Dragon's Den award from the BC Regenerative Medicine Network in 2021.
Talk title: Distinct modes of heat shock transcription factor interactions with mitotic chromosomes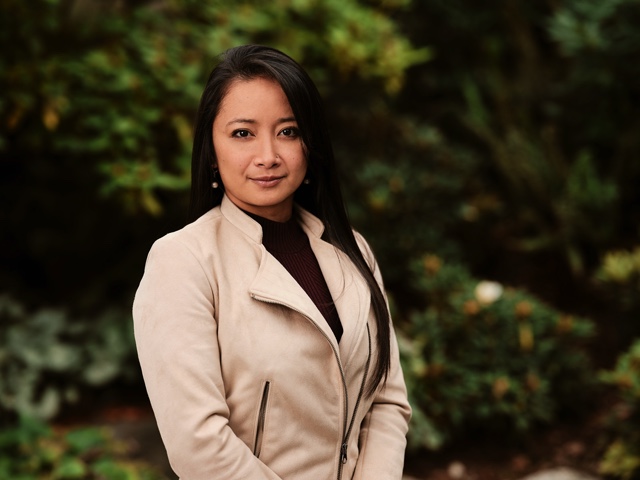 Dr. Sheila Teves is an Assistant Professor of Biochemistry and Molecular Biology and the Canada Research Chair Tier 2 in Mechanisms of Gene Regulation at the University of British Columbia. She received her PhD at the University of Washington in Seattle, applying genomics-based approaches to study nucleosome dynamics in transcription regulation. For her postdoctoral work at the University of California, Berkeley, she studied how transcription programs are maintained and regulated during the cell cycle, using genomics and super resolution single molecule imaging. In July 2018, she started her own group at the University of British Columbia, combining diverse techniques such as genomics and single molecule imaging to address basic biological questions on transcription regulation, chromatin biology, and cell identity.
Talk title: Transcriptional mechanisms in mouse embryonic stem cells
Upcoming Seminars
| | |
| --- | --- |
| Date | Speaker |
| April 21 @ 9 am PT / 12 noon ET | Dr. Peter Sterling - University of British Columbia |
| June 16 @ 9 am PT / 12 noon ET | Dr. Arneet Saltzman - University of Toronto |
Past Seminars
Making Long-term Memories
Dr. Jamie Kramer and Nicholas Raun
December 16, 2022
Pediatric Gliomas
Dr. Claudia Kleinman and Selin Jessa
November 25, 2022
Glioma and Histones
Drs. Cynthia Hawkins and Robert Siddaway
September 23, 2022
TADs and Cancer
June 23, 2022
Long Noncoding RNA
Dr. Joel Ross and Shelby Squires
May 27, 2022
Medulloblastoma
Drs. Michael D. Taylor and John Lee
April 22, 2022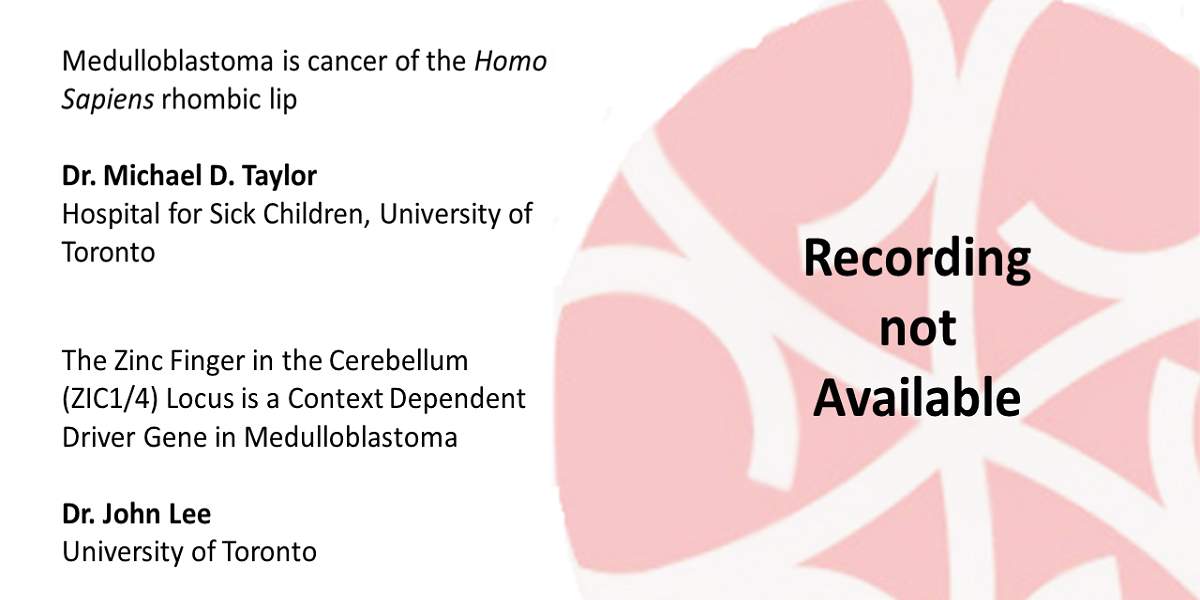 Hepatic Cell Fate
Drs. Pamela Hoodless and Bettina Fuglerud
March 25, 2022
Cancer Stem Cells
February 25, 2022
Nucleome Dynamics
Dr. Jacek Majewski and Frank Hu
January 28, 2022
Breast Cancer
December 17, 2021
Muscle Repair
Drs. F. Jeffrey Dilworth and Kiran Nakka
September 17, 2021
Epigenetic Enhancers
June 06, 2021
Microglial Cells
Dr. Annie Ciernia and Jennifer Kim
March 19, 2021
Chromatin
Drs. Michael Hendzel and Hilmar Strickfaden
February 2, 2021
Histone 3
Drs. Nada Jabado and Carol Chen
January 22, 2021
DNA Methylation
Drs. Matthew Lorincz and Julien Richard Albert
November 27, 2020
X-Chromosome Inactivation
Dr. Carolyn Brown and Bradley Balaton
October 23, 2020
Histone Variants in Glioblastoma
Drs. Marco Gallo and Ana Nikolic
September 25, 2020